By Philip Sparks,
This practice-based research by Seneca Fashion faculty member Philip Sparks examines how the technical fit of a garment can affect an individual's ability to fit in. It challenges the tool box used by practitioners working with anthropometric data (the surface measurements of the human body) and has produced new methods that are less reliant on published averages. Some of the questions Professor Sparks explores through his praxial/theoretical methodology are: how does anthropometric data and the study of human anatomy influence notions of an ideal body? In what ways do anthropometric data and patternmaking principles include or exclude diverse body types? And what tools can be developed to assist designing for diverse bodies? By exploring experimental methods in cut, this research challenges the meaning of a key example of conservatism and uniformity in tailoring, the grey flannel suit, and reflects on the question, what is good fit?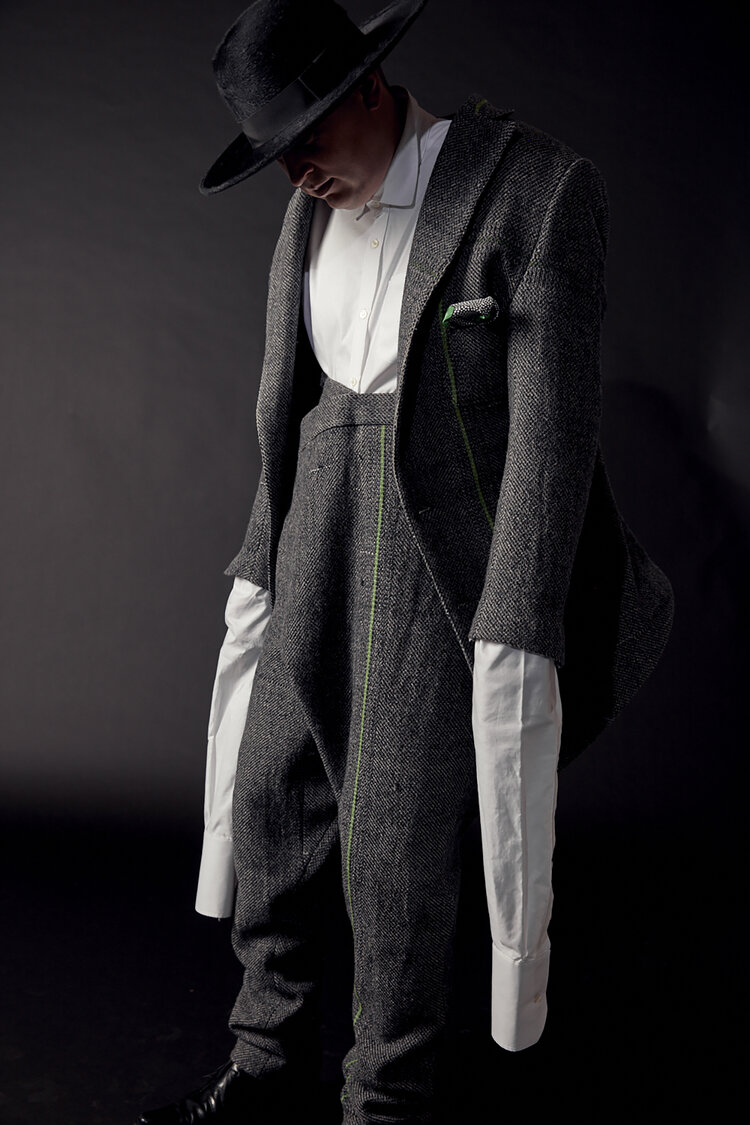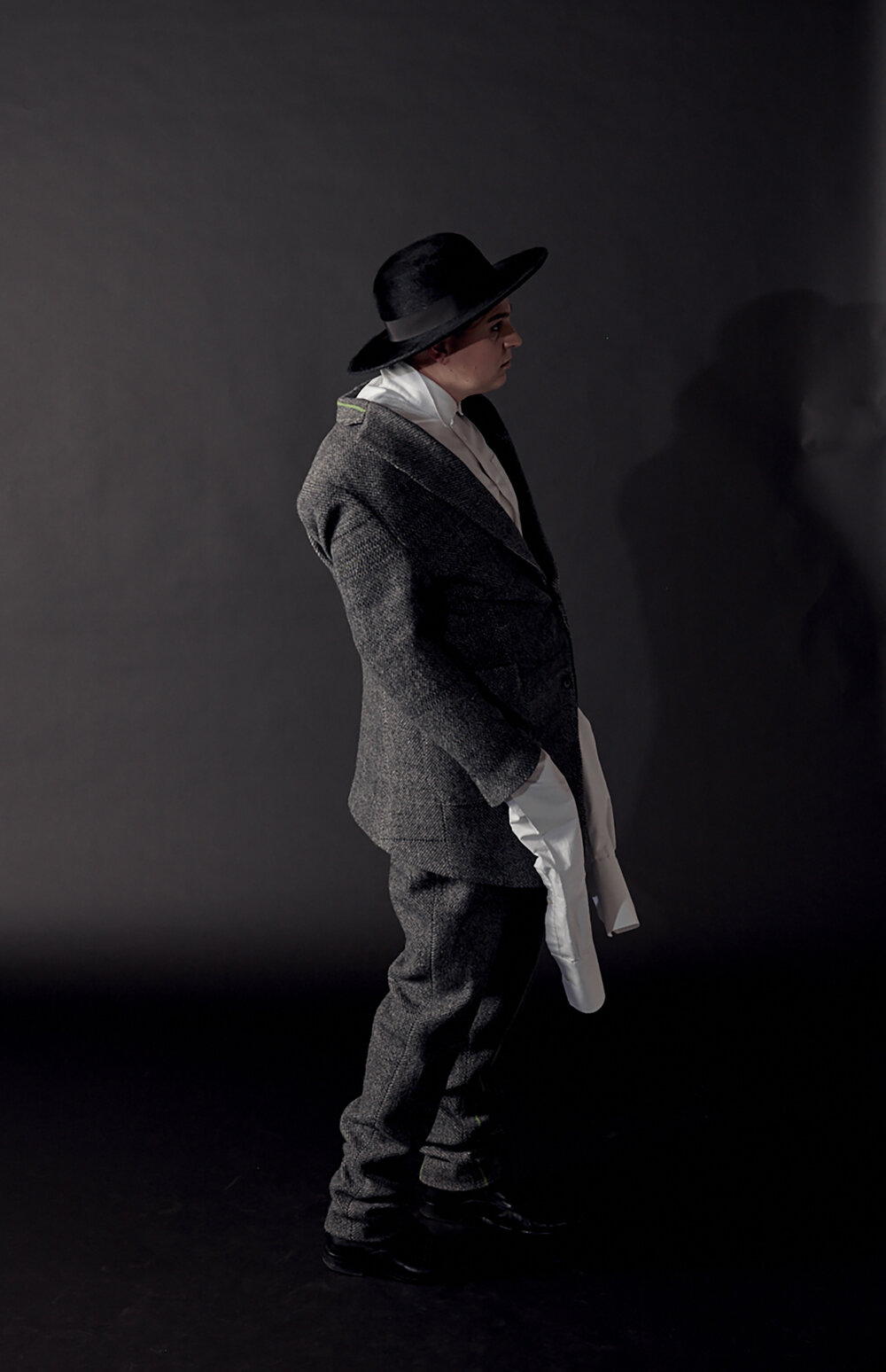 The wearer imparts meaning to clothing. These images, created in collaboration with photographer Carlyle Routh and makeup artist/hair stylist Robert Weir, highlight the struggle of trying to move the body to fit in to a full ensemble that was made not to fit. Philip Sparks, Carlyle Routh, and Robert Weir. Photographs of A Suit Made Not to Fit. 2019. Toronto.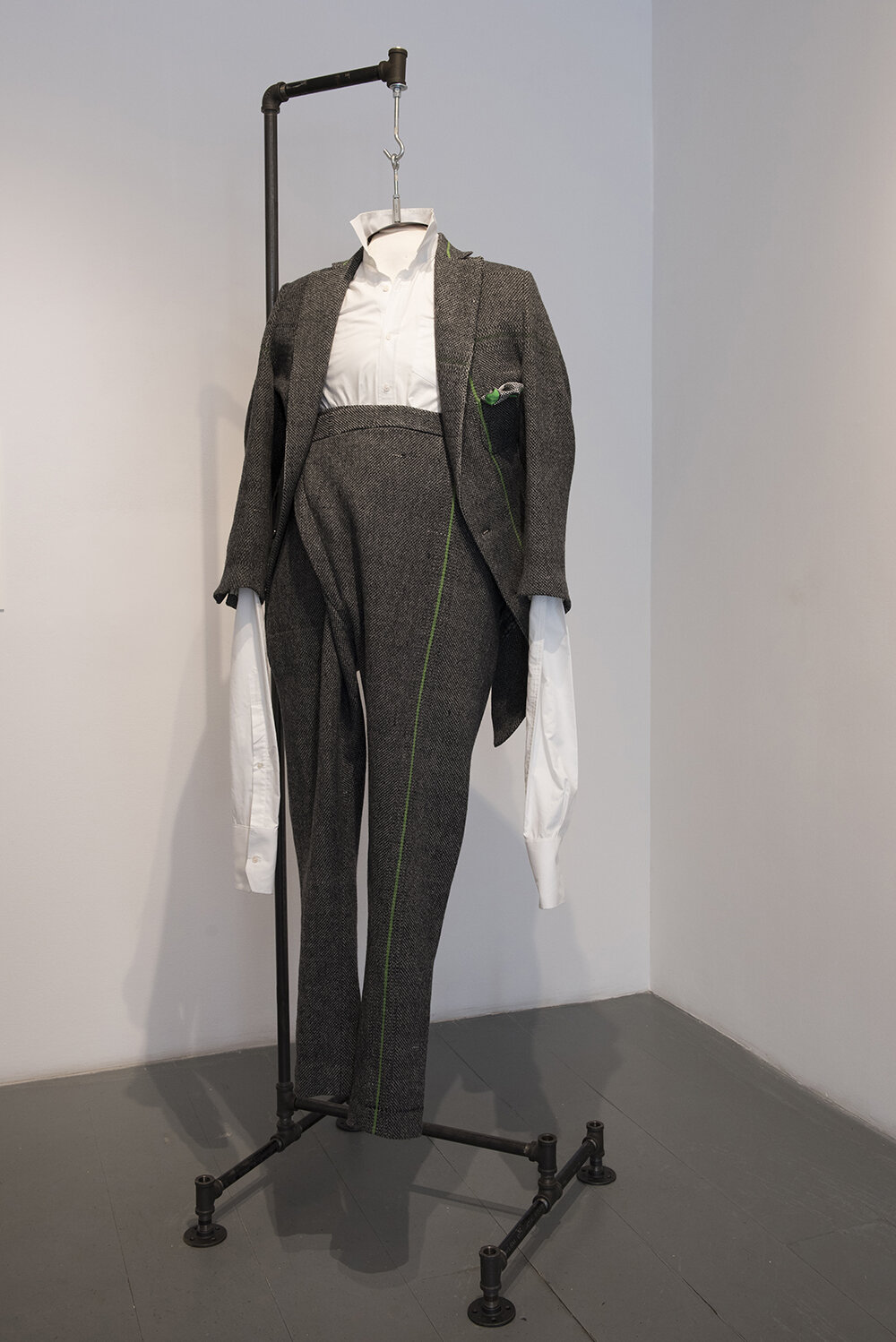 A Suit Made Not to Fit features many subtle details that create the experience of not fitting in. The stand that the suit is displayed on is made from a mould of the designer's body to exhibit the garments in a way that emphasizes a personal experience of fit. Philip Sparks. Missed Fit (Installation Shot: 2104 Dundas Street West). A Suit Made Not to Fit. 2019. Toronto. Photo: Kristy Boyce.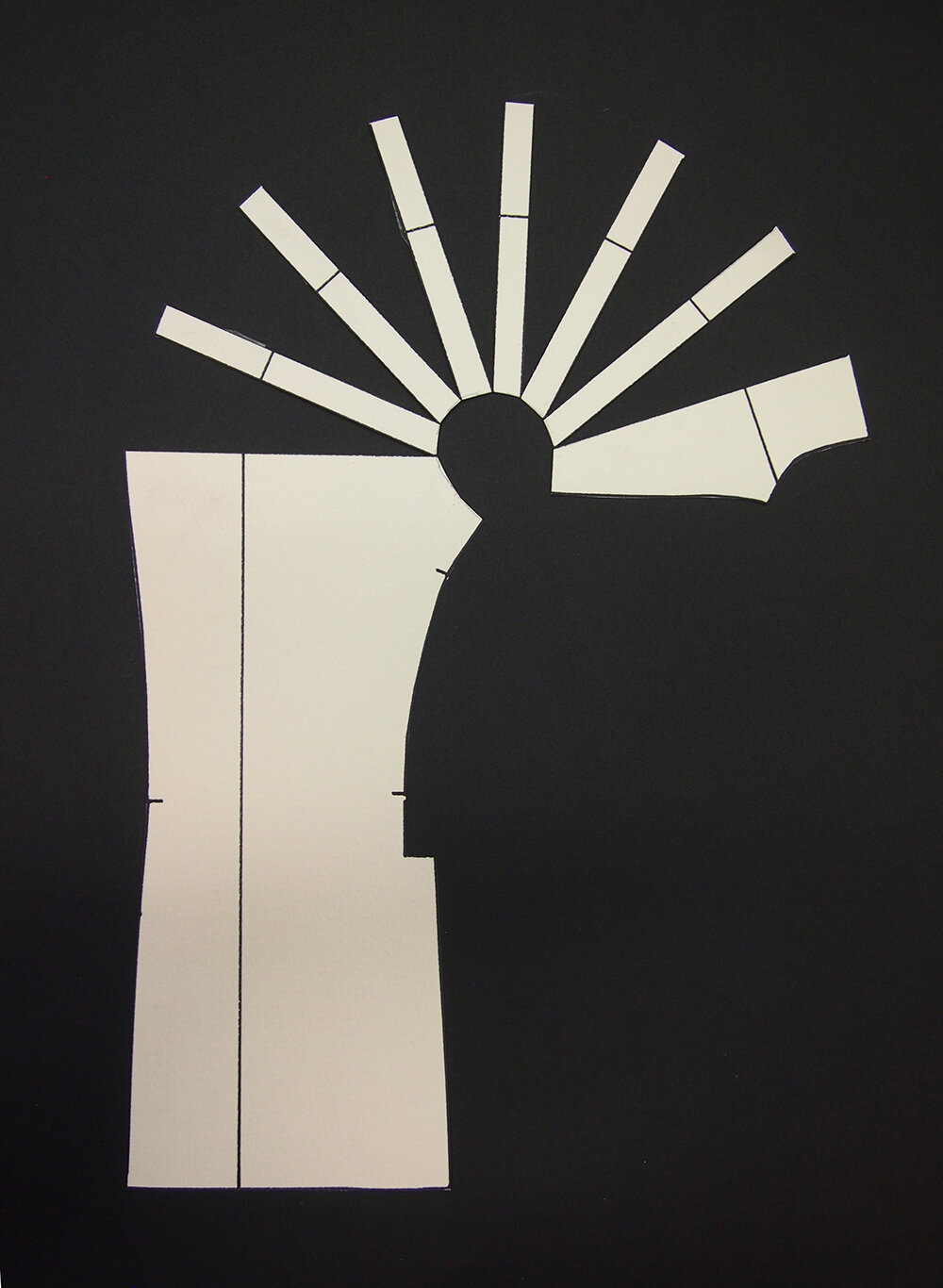 Fig. 5, Philip Sparks. Pattern Piece for A Study in Vertical Balance – Passing up the Back. 2018. Toronto.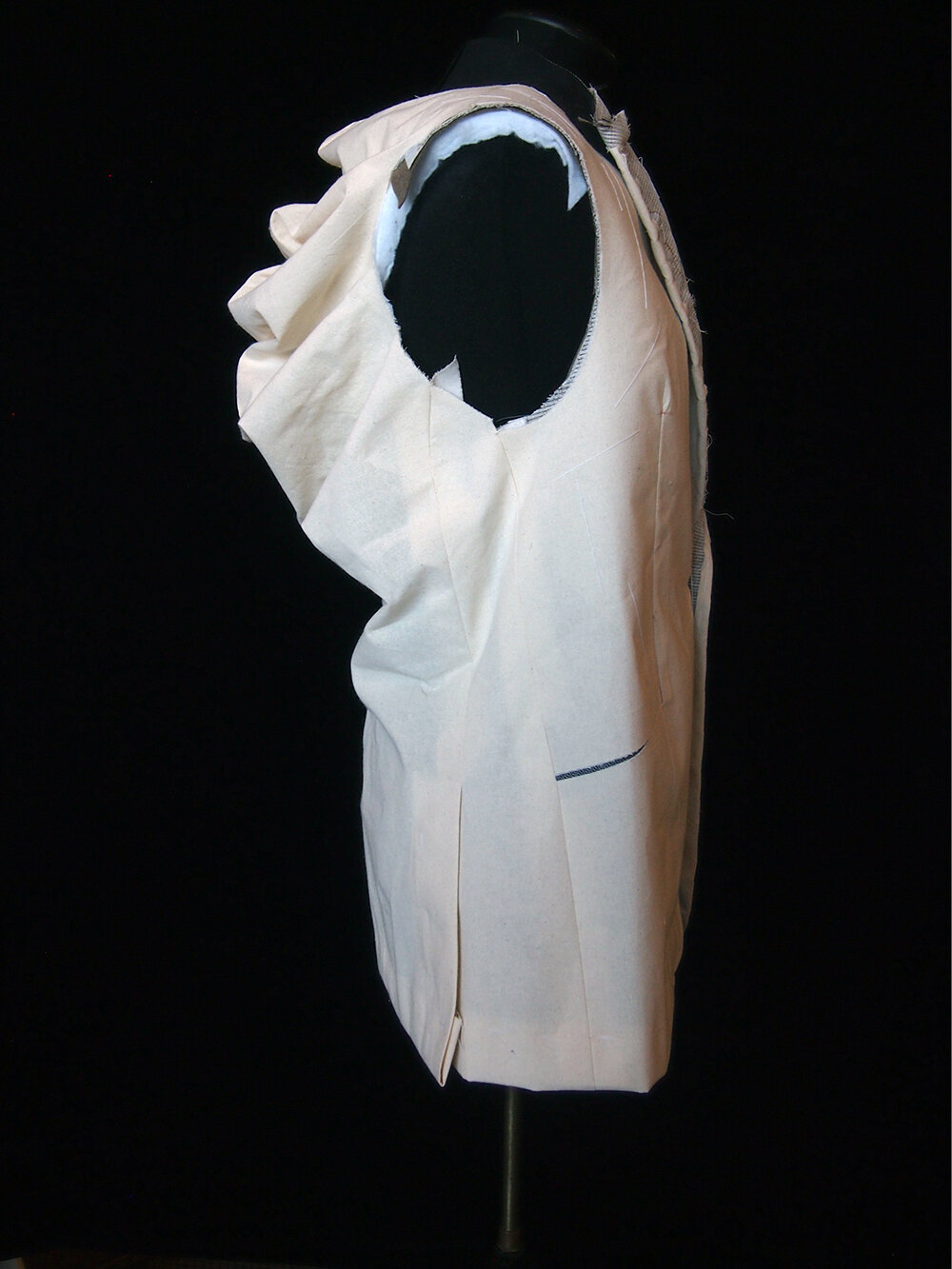 From the article: Sparks, Philip. "Missed Fit" Fashion Studies Journal Volume 3 Issue 1 Article 4. 2020.
https://www.fashionstudies.ca/missed-fit
& the MRP: Sparks, Philip. "Missed Fit." OCAD University, 2019.
Professor Sparks describes his business as a bespoke tailor here: